Well, my best mate Carlea is home for the hols, and with that comes the tradition of yet another Carlea/Fala collaberation!
So far, our story takes place in the early 1900's in the Louisiana Teche. Zekiel Arcenaux is mourning the recent loss of his twin brother, which leads him to explore the services of a travelling medium named Aveline. This, in turn, leads to a strange journey into the supernatural world within the bayou, to uncover the mysteries surrounding the bizarre death of Zekiel's brother.
Stuff inspired by our writings thus far;
Early character concept sketch for Zekiel . . . Why do I get the feeling I ought to apologise for this . . . ?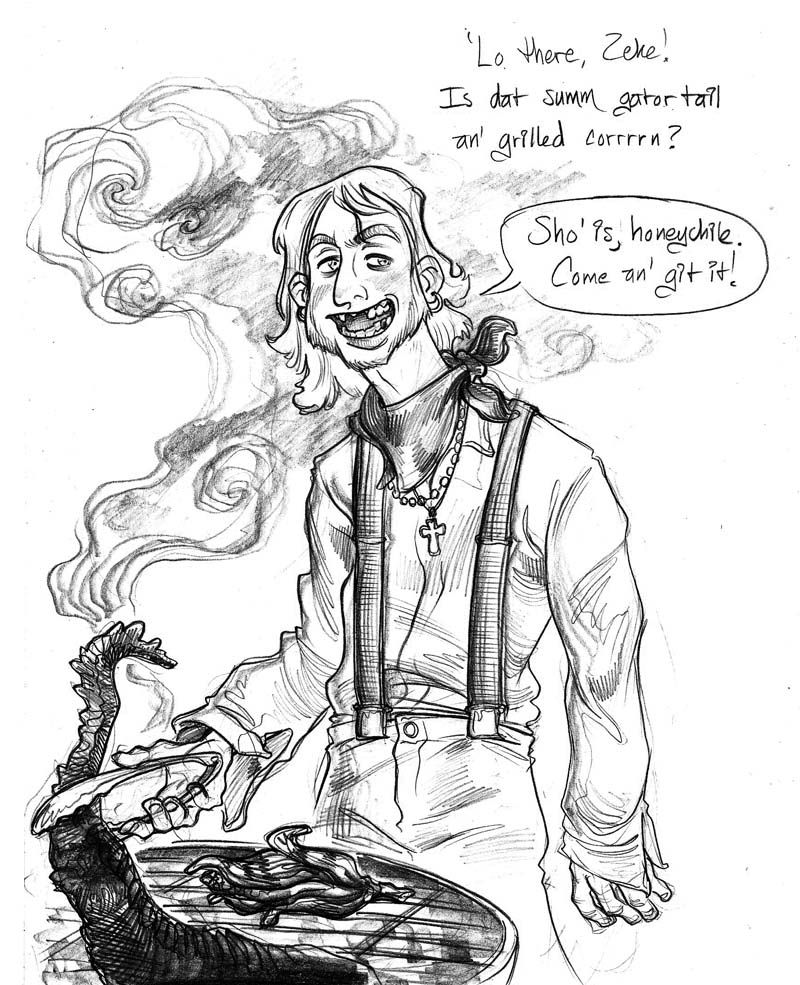 Zekiel and his brother, Zemington;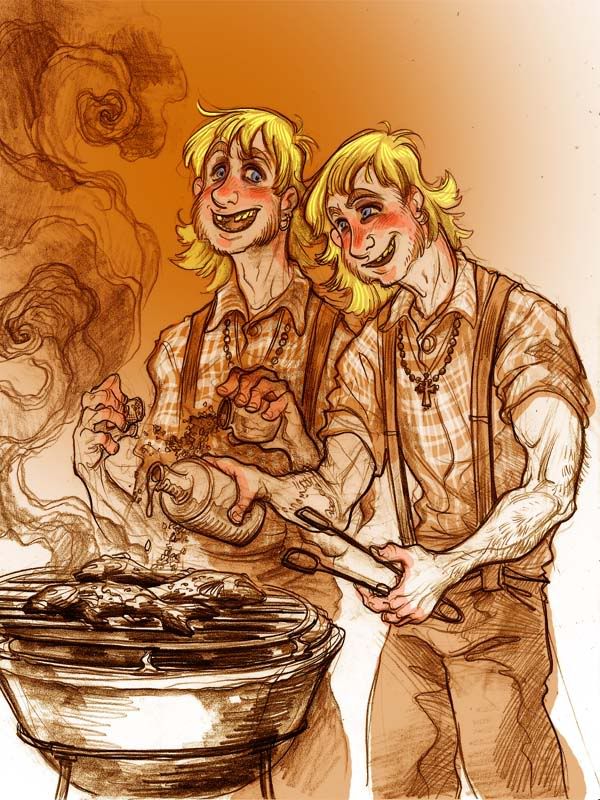 Aveline detects the dark presence of Zem's lingering spirit;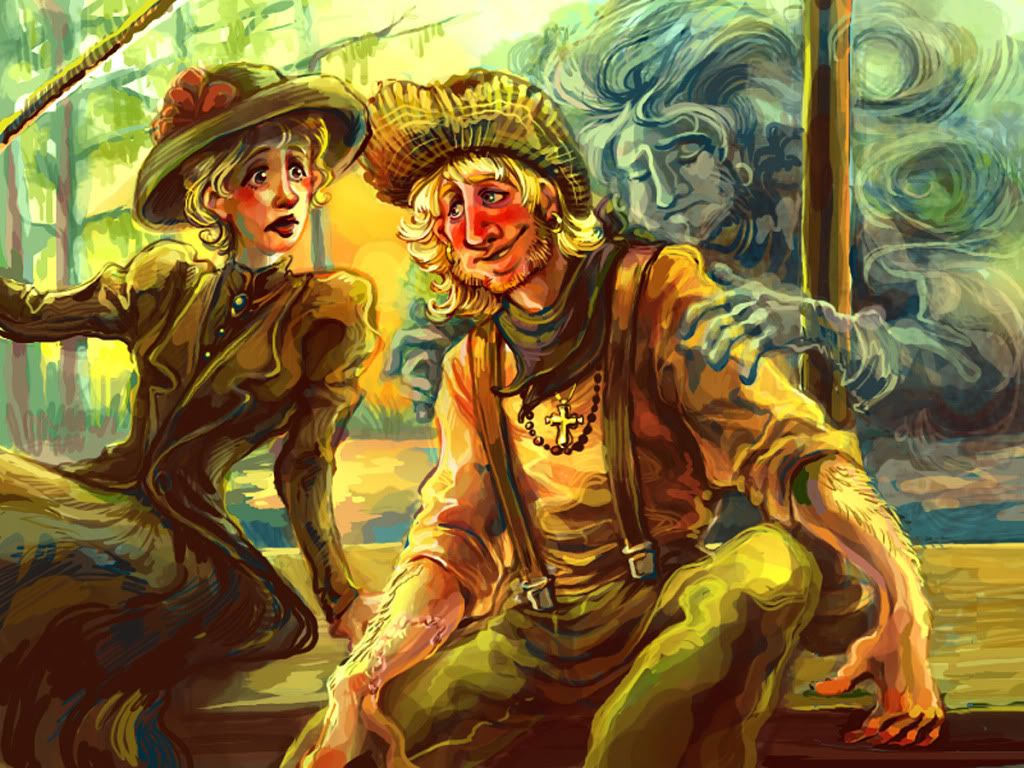 Concept sketches for Zekiel's boat, the
Octopus
;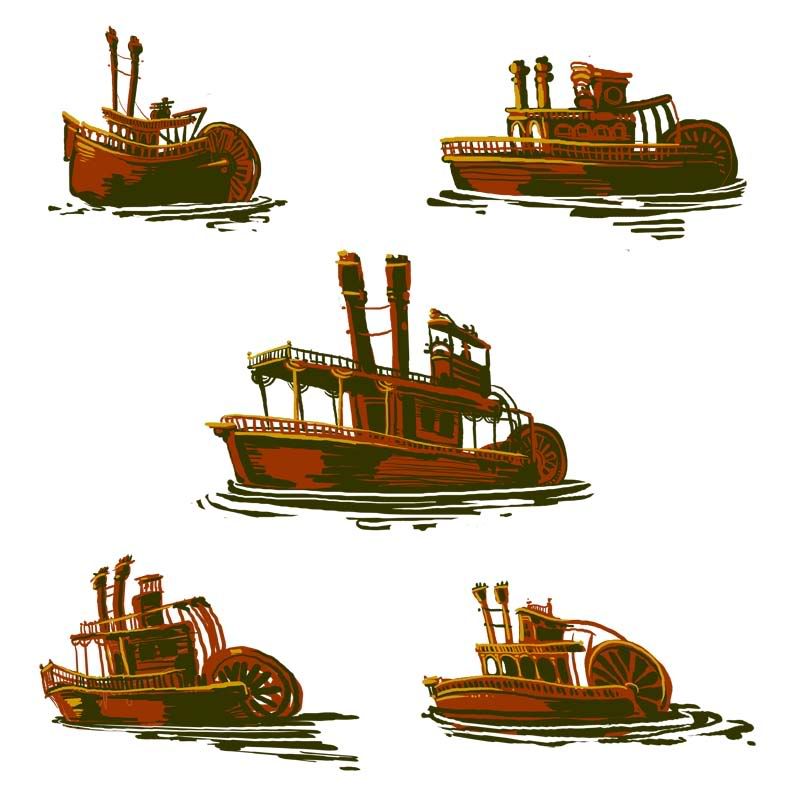 Zeke loves hunting the gators. With nowt but a knife and a rock . . . Mmmyap;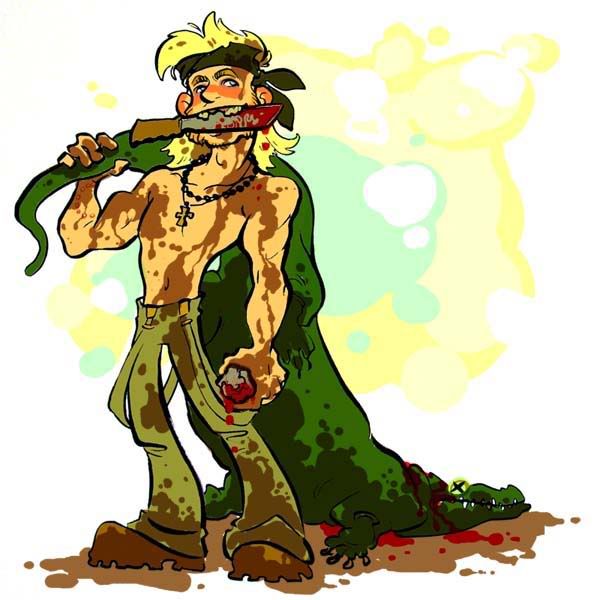 After a particularly difficult channeling session, both Aveline and Zeke are feeling worse for the wear.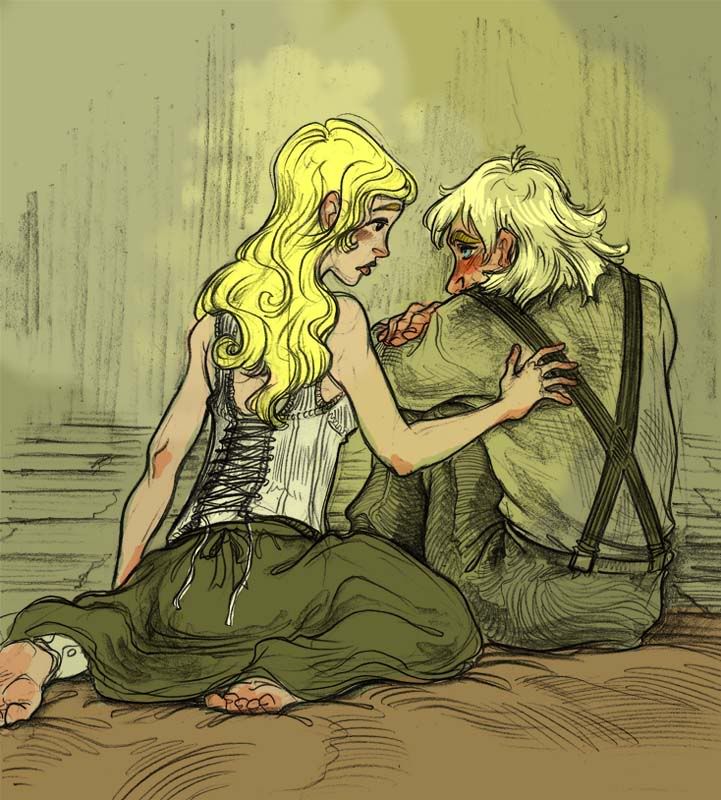 Aveline ventures into the swamp with the help of a friend;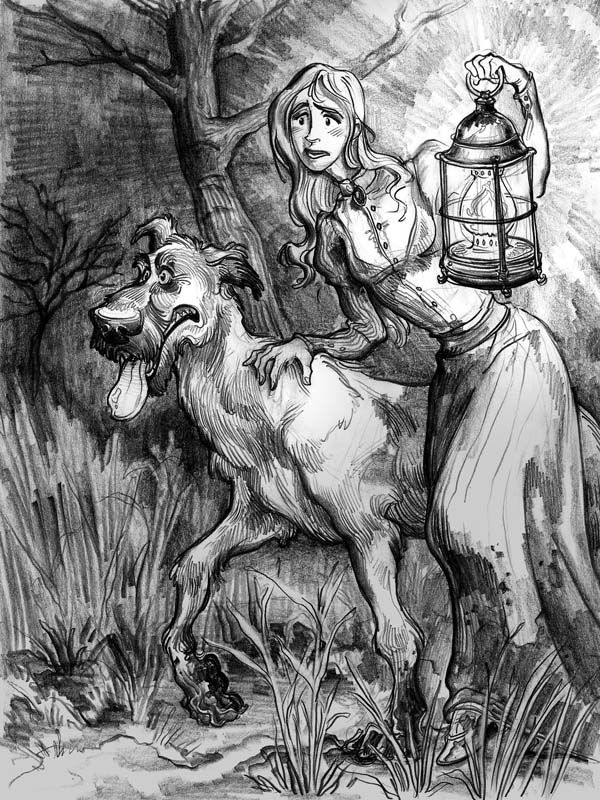 .
.
.
OTTO AND ANNA LAUNCHES 1ST FEBRUARY!
ANother big post of O&Astuffs is coming either today or tomorrow!