This was a fun one . . . Poster design!
In the story accompanying the Japanese adventure kit, Anna invents a robot specifically progammed to fold origami. The robot works, but goes haywire and winds up folding Obo and Ini into a two-headed paper monster. The kit includes a poster. I looked to a lot of old Godzilla posters for inspiration on this.
CHARACTER DESIGN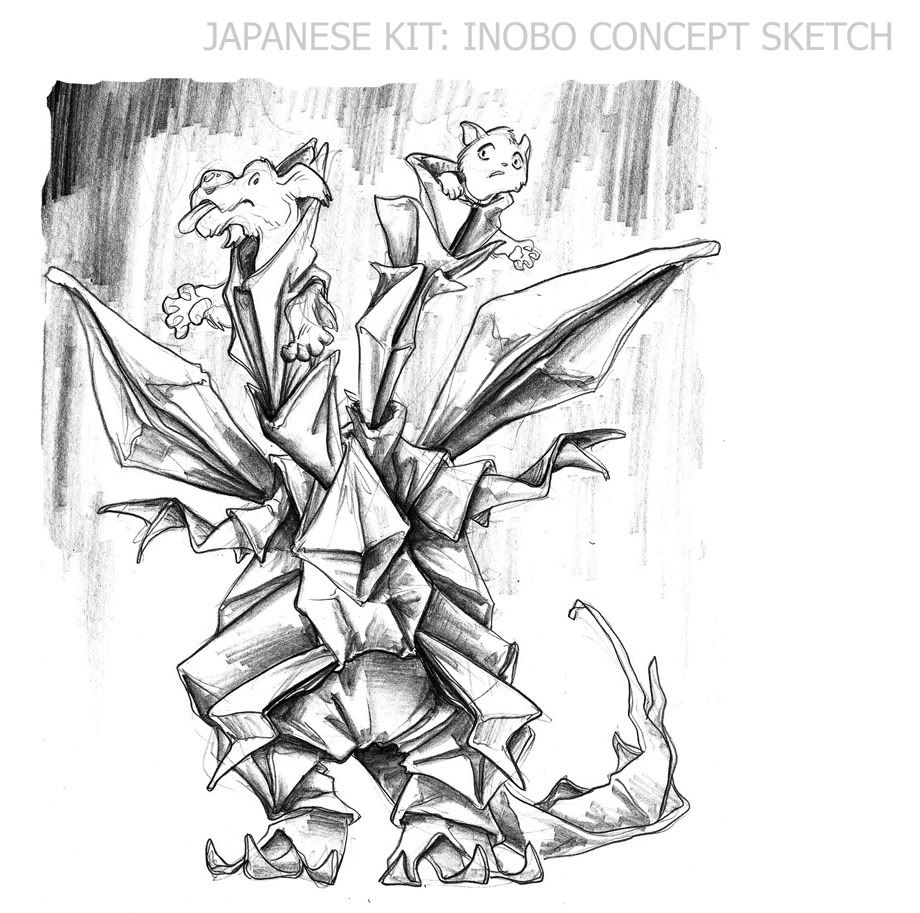 THUMBNAILS FOR POSTER DESIGN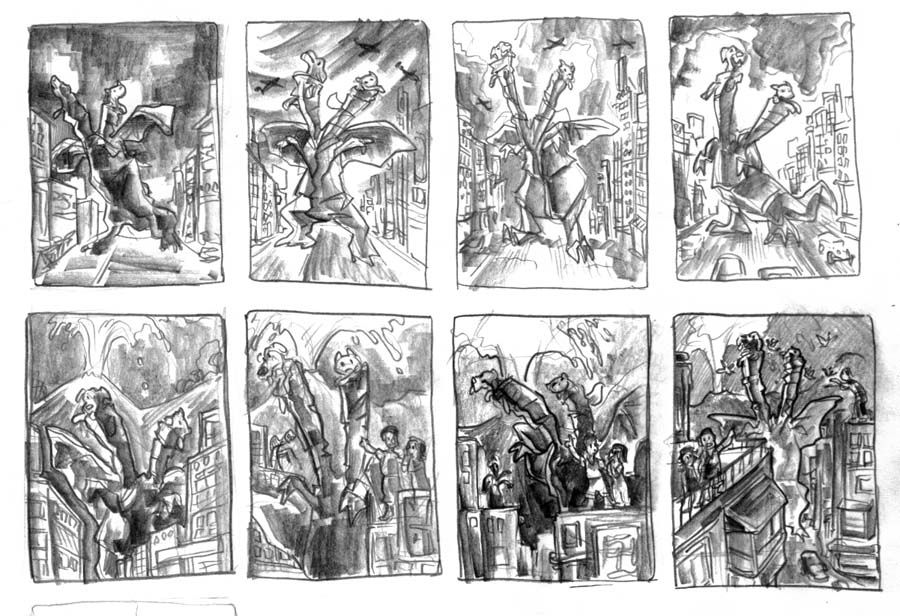 POSTER SKETCH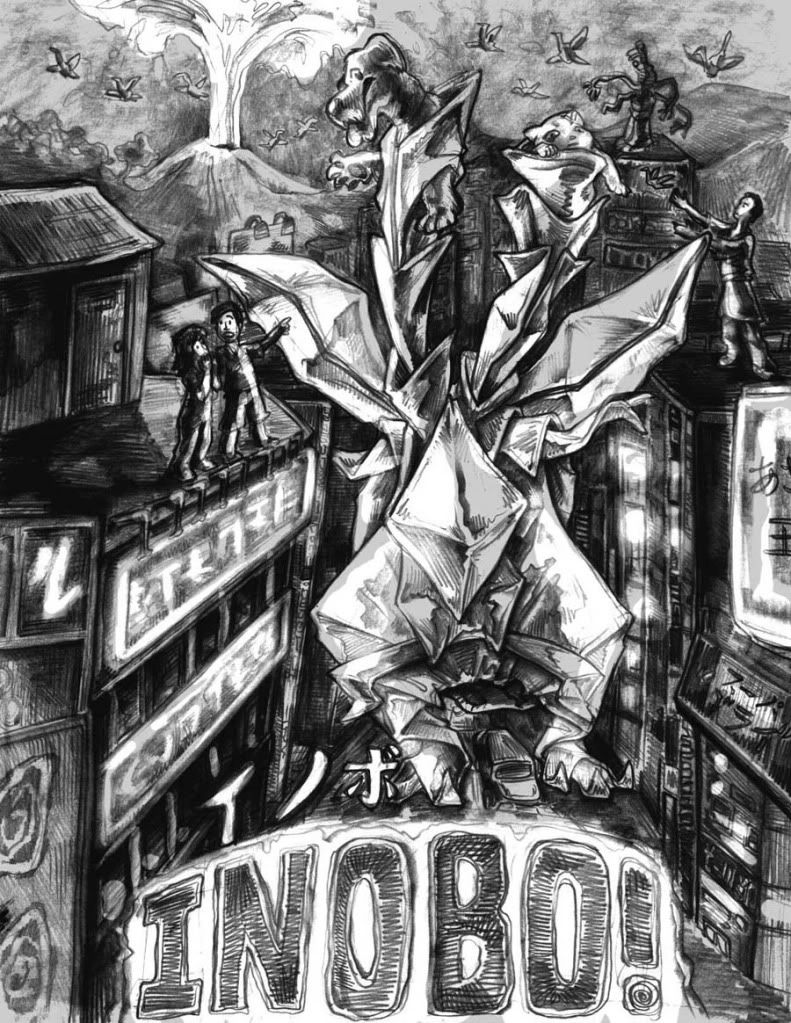 Full colour version's coming soon, of course.
. . . We're supposed to get multiple feet of snow this week-end? Really? Eesh.