More more more!
Rough pencils for Page One of the newest Otto and Anna comic: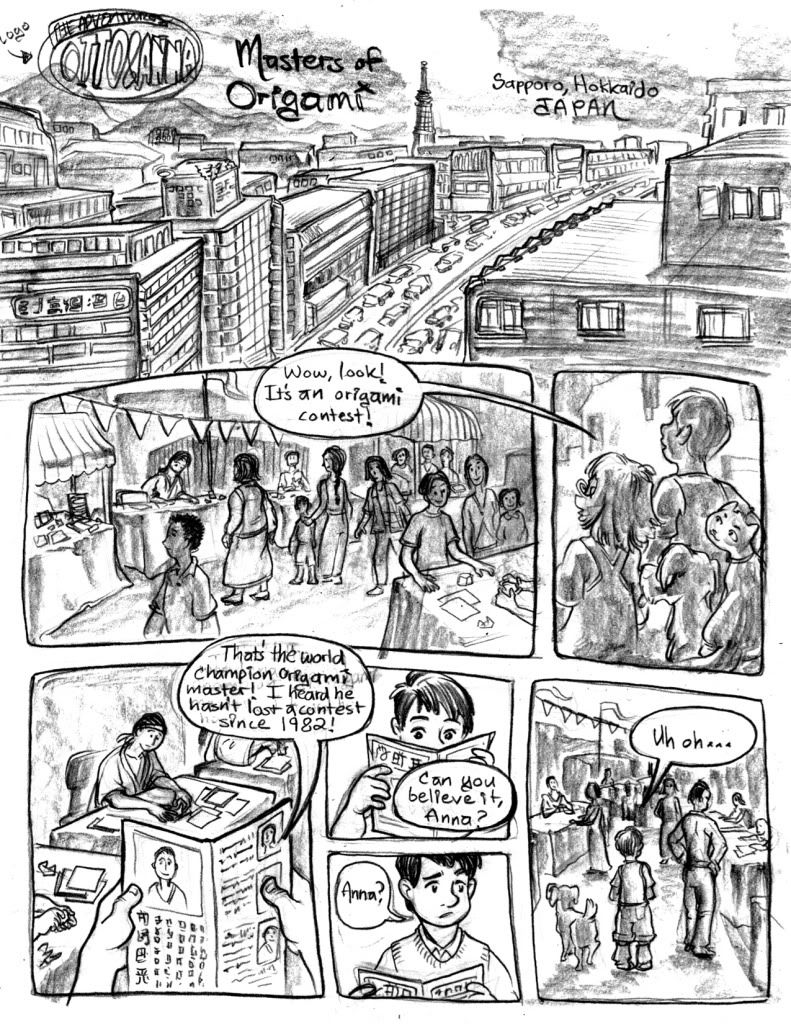 I sent the above drawing to be finalised and it was well-recieved, but she thought that the contest ought to look more like an event than a street scene.
So, I brainstormed . . .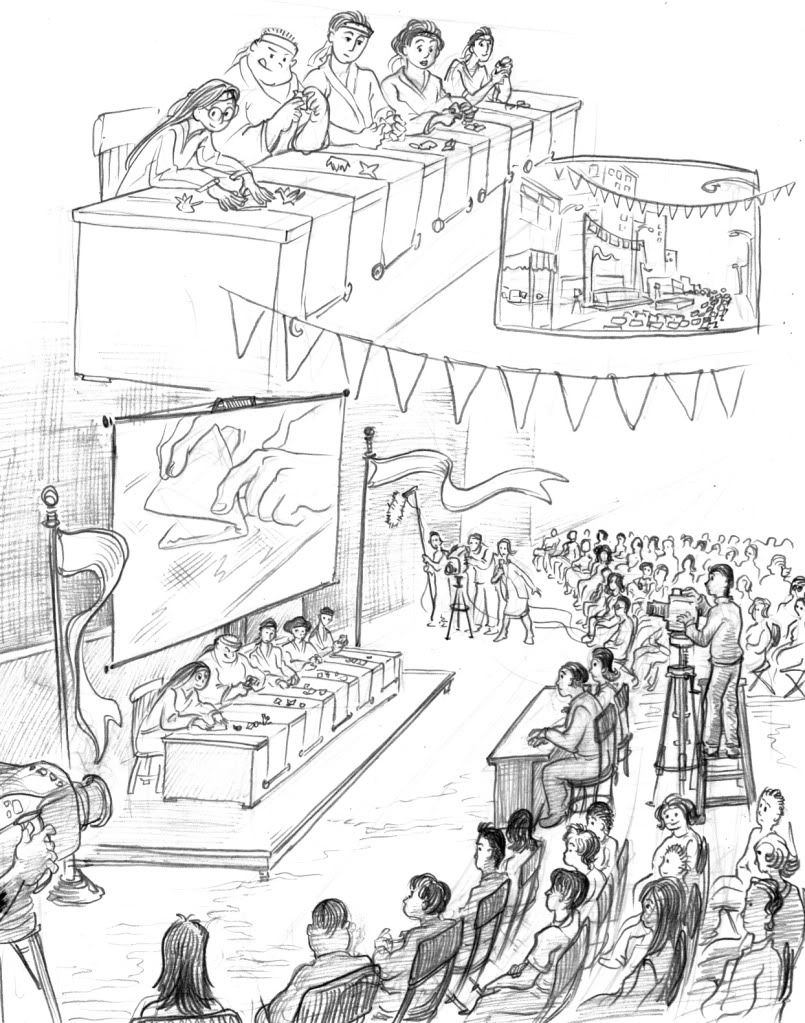 . . . and revised!