Greetings from the Chicken State! Indeed, we have, at last, made in to Kentucky. The drive was long and the snow, relentless. But it has been nothing if not productive. Wish me luck on surviving the trip home, won't you?
In the mean time, I have things I can post . . .
I started up a joint blog with
Sara
, in which we will take turns giving each other weekly challenges to be answered in art form. Since I am on such an Oscar Wilde kick as of late, I declared that our very first challenge be . . .
Oscar Wilde
(fancy that).
Here's what I came up with;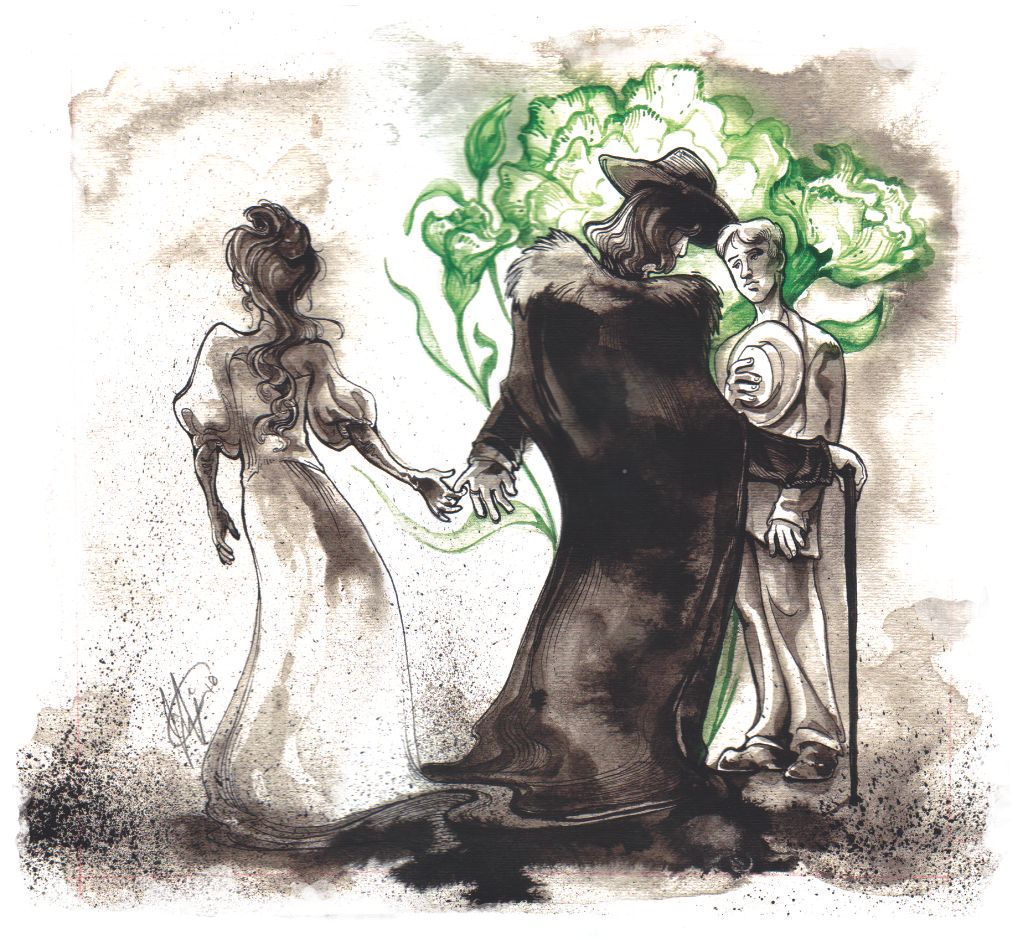 Anyone who knows anything about Mr. Wilde, himself, will find this picture pretty self-explanatory. For those unfamiliar, I shall supply these Wildean maxims;
"In life, there are only two tragedies: One is not getting what you want. The other is getting it.""It's perfectly monstrous how people say things about a man behind his back, which are absolutely true."
. . . And some preliminary sketchbookstuffs which lead up to the above illustration;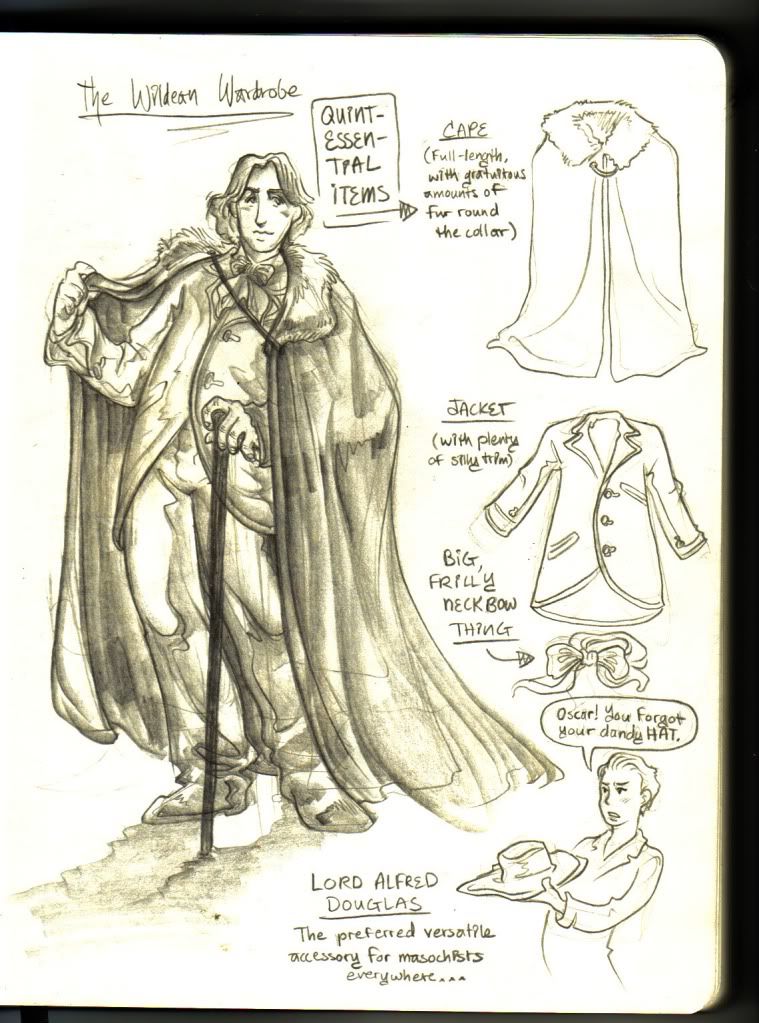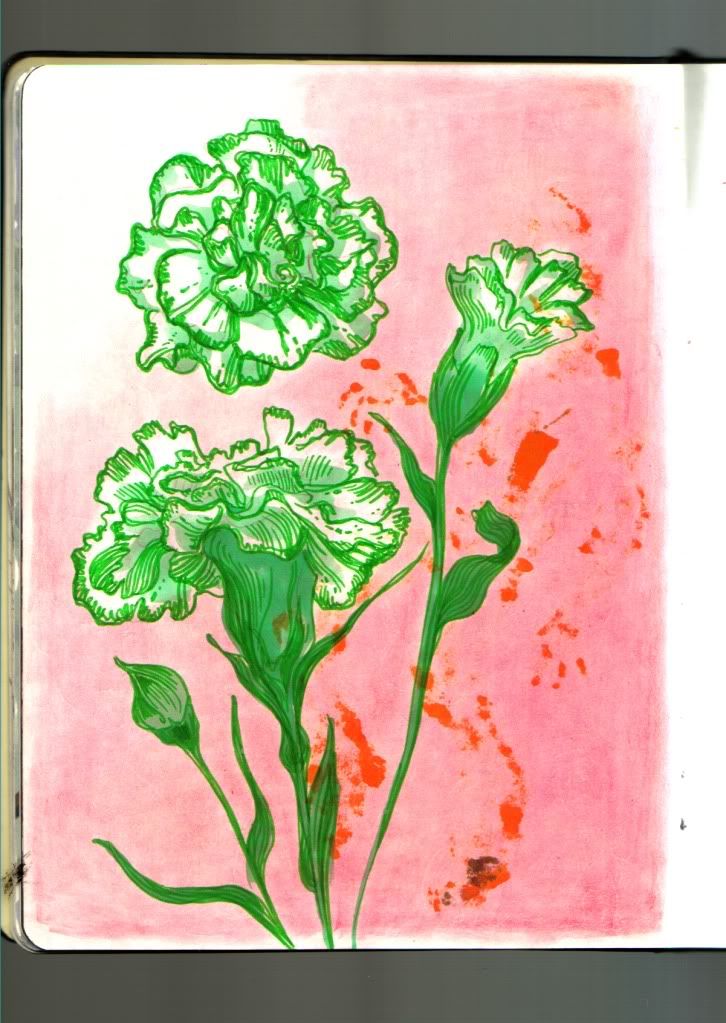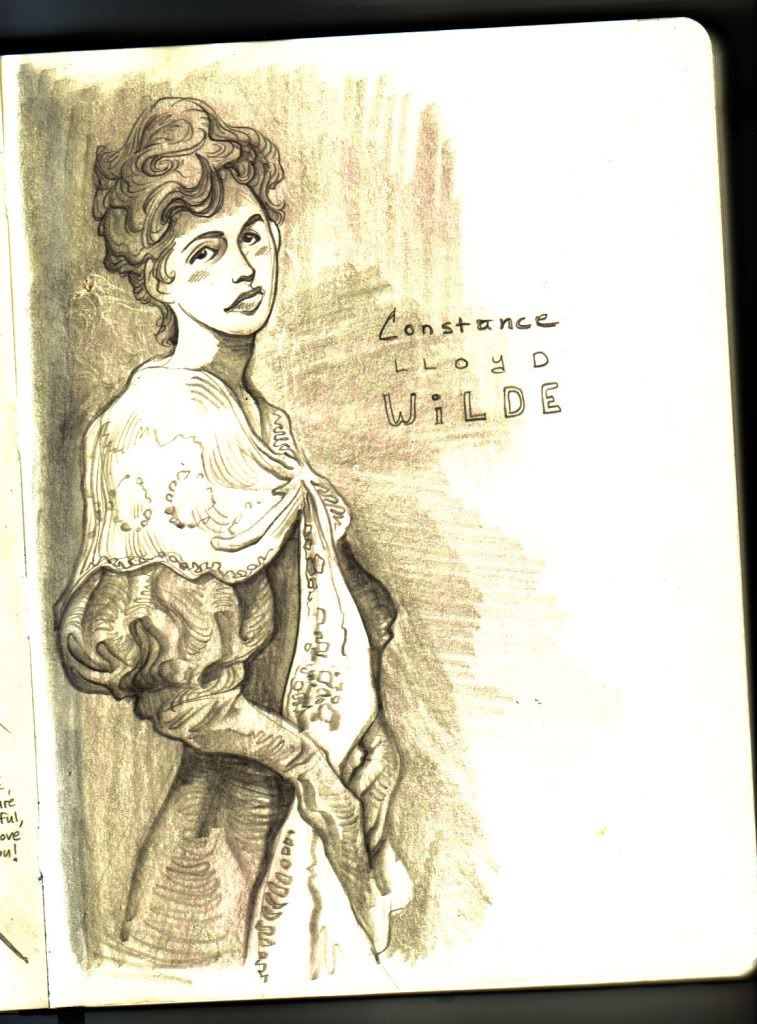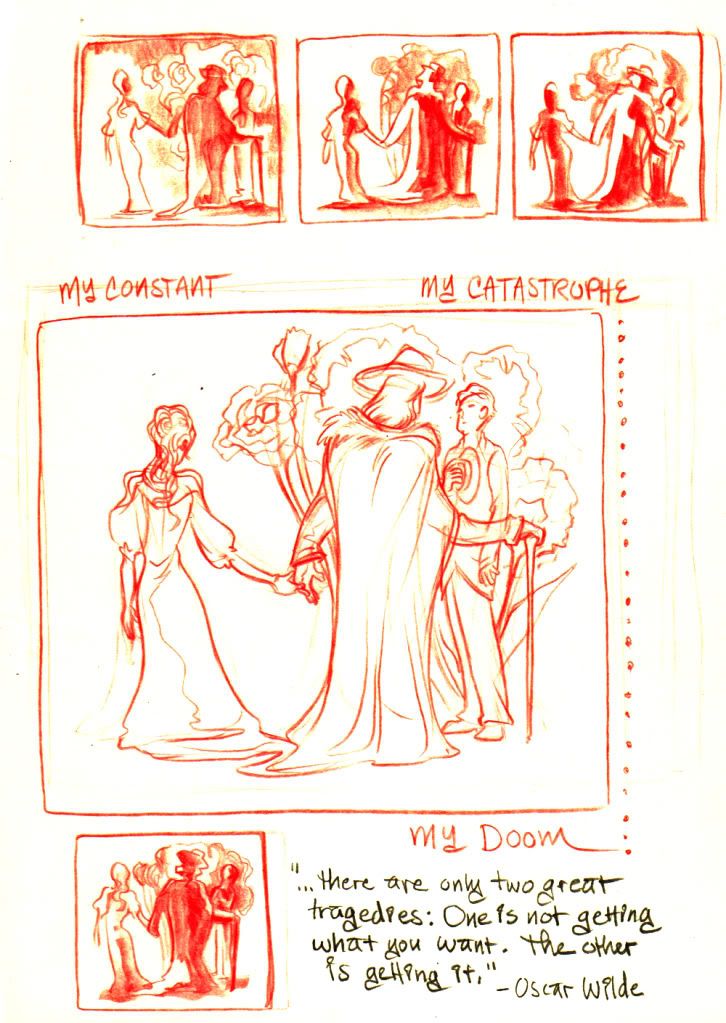 . . .
Go check out
One Fiery-Coloured Moment
to see Sara's contributions, as well as to see what we produce for future challenges!