So, how was everyone's holiday? Mine was full of family visits, food, doctor's appointments, television, being cold, drinking soy eggnog (aka "Snog"), singing Auld Lang Syne, and getting my wisdom teeth yanked out. Hurrah! Now that my face does not bear quite such a striking resemblance to that of a freshly laden hamster, I'll post and show you lot some of what I was up to whilst I was away.
This was my Christmas gift to my parents. I made the figures in Sculpey clay, then painted them with acrylics. The boxes and cardboard all came from our recycling bin and were painted or papered over.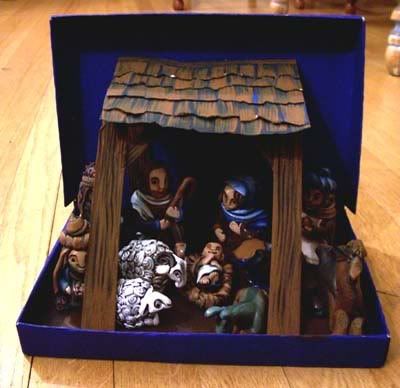 To give an idea of the scale;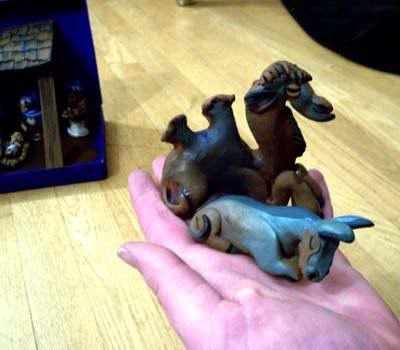 The three Magi;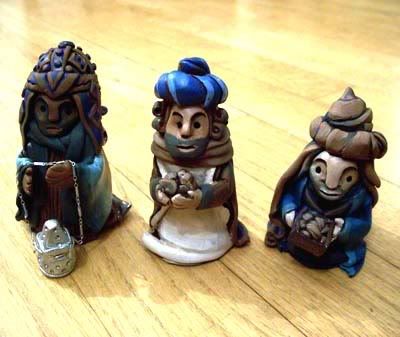 Amminals!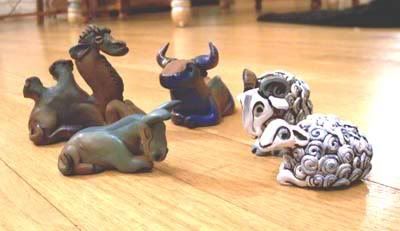 Joseph, Mary and the man of the hour;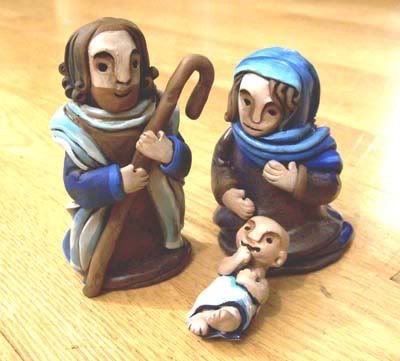 The manger/creche (not quite finished as I ran out of time);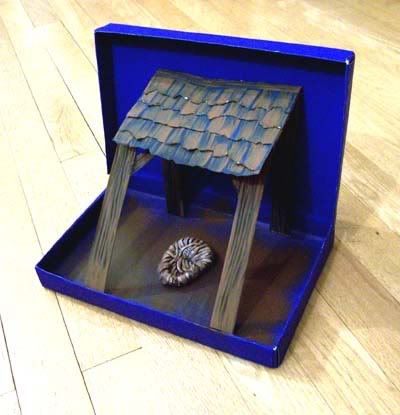 I also made a segmented box to store everything in and drew a legend on the lid to show which compartments the figurines go into;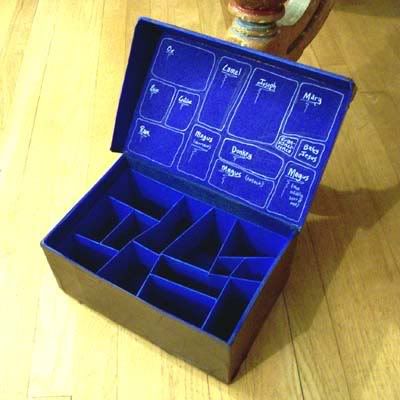 And the whole job is collapsible . . .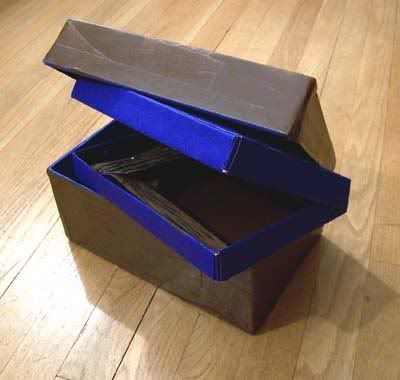 . . . For easy storage!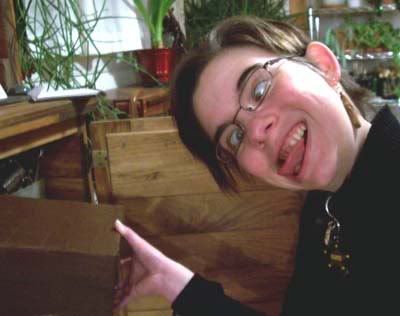 Happy 2009, all!