Backlog of illustrations for Fiery-Coloured!
A speed-doodle of a snow leopard for the 'Snow' challenge;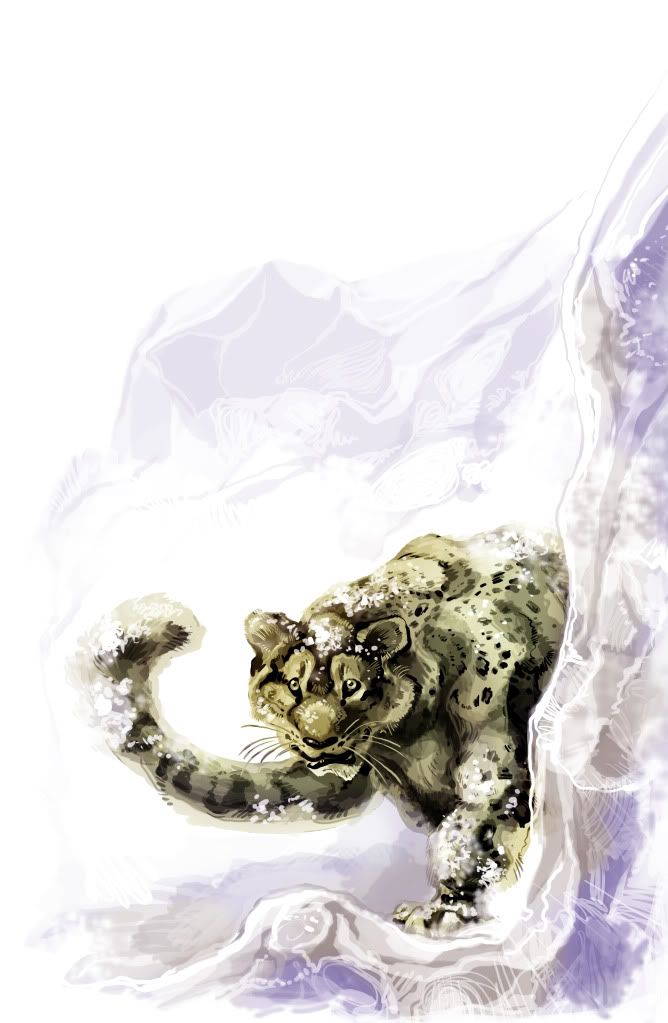 And for the 'City Features' challenge: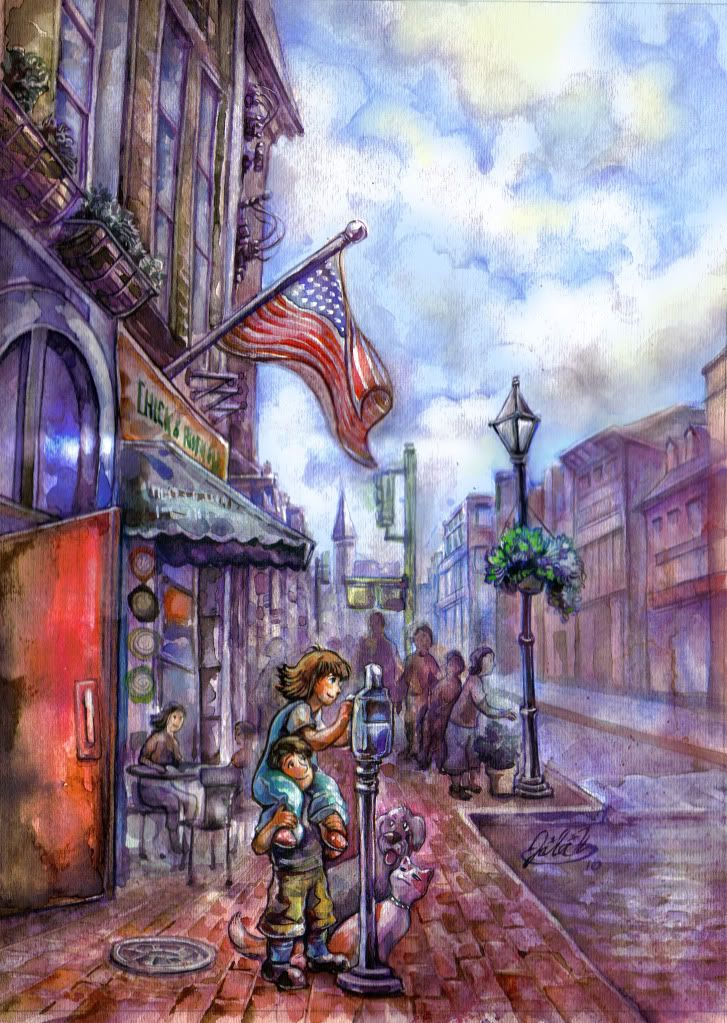 Otto and Anna feed a meter in historic Downtown Annapolis. You'll notice that there is no car in the parking space . . . Well, there is an explanation for that. Annapolis has come to be called 'ticket town' in some circles. Meter men/maids have been know to literally wait by cars wherein the meter has only a short time left, and slap a ticket on the windshield with half of a second of the meter's expiry.
Often when I drive downtown, I find myself upon the serendipity of a good parking space with a substantial amount of time left on the meter from the previous occupant. Thus, if I have a bit of change in my pocket and I notice another promising space awaiting a guest, I like to pay it forward (and yes, I do know this will be utilised because this is a major tourist point and people are constantly coming and going.)
And if you want to watch me paint it . . .